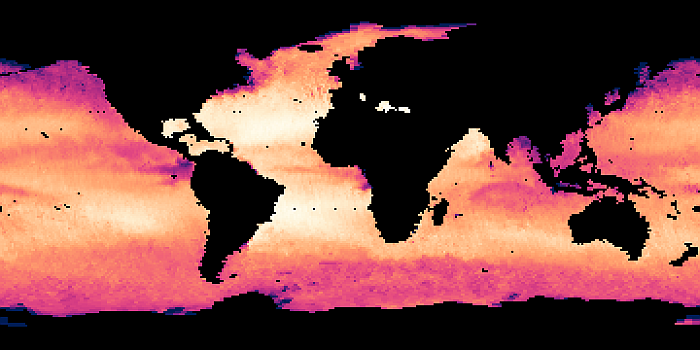 The ocean's salinity is key to studying the water cycle and ocean circulation, both of which are important to Earth's climate. Differences in salinity play a major role in moving seawater around the globe. Below the wind-blown ocean surface, salinity and temperature drive circulation by controlling the "density" (mass per unit volume) of seawater. The weight of dissolved salt increases water's density and when salinities are equal, colder water is denser than warmer water. In addition to moving salt and water, density-driven circulation is crucial to moving heat around our planet. The movement of heat by our ocean—for example, from the equator to the poles—is crucial to keeping Earth's climate "just right."
These maps are produced using data from the Aquarius instrument onboard the AQUARIUS/SAC-D satellite, a collaborative effort between NASA and the Argentinian Space Agency Comision Nacional de Actividades Espaciales (CONAE) and are available in NEO in weekly and monthly composites.
View all the images and read more about this dataset on NEO.