NEO News
February 19th, 2009 by Kevin Ward
We have four new datasets that have just been added to the collection: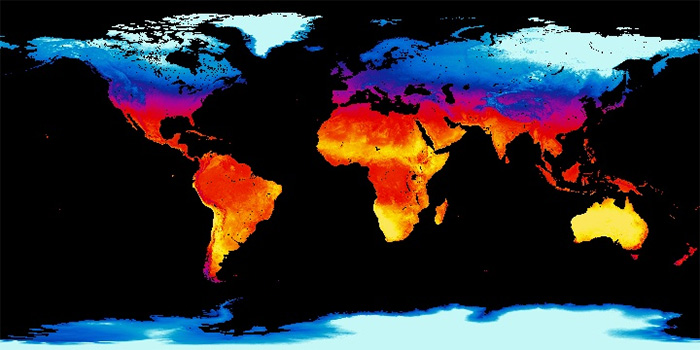 Land surface temperature is how hot the ground feels to the touch. If you want to know whether temperatures at some place at a specific time of year are unusually warm or cold, you need to compare them to the average temperatures for that place over many years. These maps show the average weekly or monthly, daytime or nighttime land surface temperatures for 2001-2010.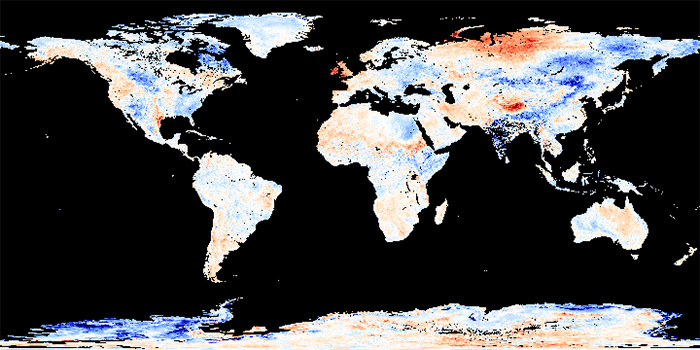 An anomaly is when something is different from average. These anomaly maps show where Earth's surface was warmer or cooler during the day or night than the average temperatures for the same week or month from 2001-2010. For example, a daytime land surface temperature anomaly map for May 2002 would show how that month's daytime temperature was different from the average temperature for all Mays between 2001 and 2010.